Overview
When a Court Cost vendor submits a Vbill, the work must first be reviewed and approved by the attorney who engaged their services (an exception is certain copy/print shop and all service of process bills). If the attorney is employed by CPCS or has a NAC #, then this process is accomplished online via the attorney's Ebill account.
There are 3 options for an attorney when acting on a bill:
Accept - The attorney has 'approved' the bill. The vendor will receive a notice in their Vbill account with the next steps (normally mailing the bill to CPCS along with required documentation).


Reject for Modification - This will return the Vbill to the vendor's Work in Progress so that they may modify and resubmit. For example "Please remove the charge for our conversation on 11/5. I have no record of this."


Reject Permanently - This will send the Vbill to the Reject status. For example "I have no record of hiring you for this case."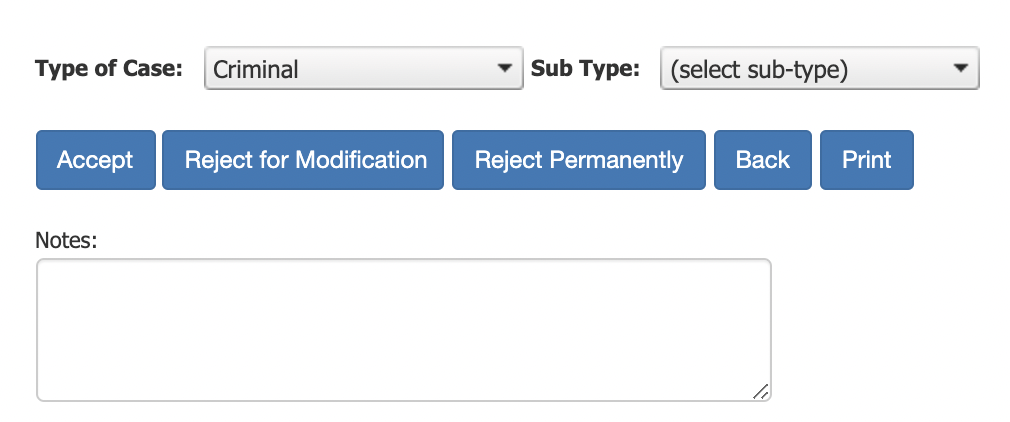 If an attorney rejects a Vbill 'permanently' by mistake, then it may only be 'un-rejected' by the attorney contacting Accounts Payable directly.