Overview
No dates (or the incorrect date) appear in the dropdown box when you are attempting to bill for mileage.

You may only bill for mileage on dates where you have billed for activities. Ensure that these activities are entered first, then the mileage dates will be available to bill.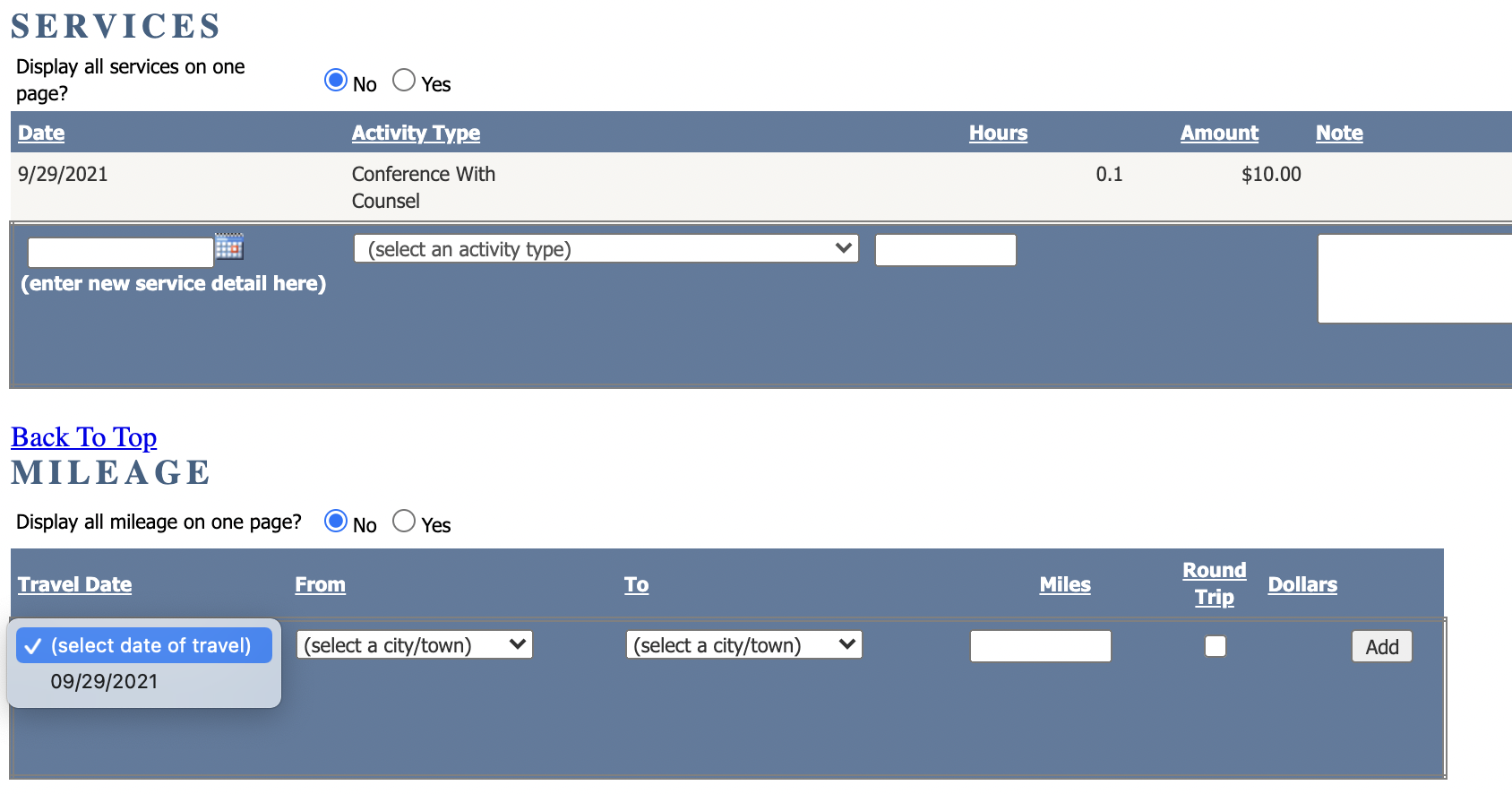 Mileage is normally billed with activity type 'Travel Time'. Please ensure that you are NOT including your travel time with other activity types. It should be billed separately, as its own activity type.