Overview
When starting a new Vbill, if you choose 'CPCS Employed Attorney' you will be presented with a drop down list of attorneys.
This list is ONLY for CPCS employed attorneys, so ensure that you have chosen the correct attorney type.
If the attorney is assigned and has a NAC number (i.e. is NOT CPCS employed), the you would enter the NAC number and click 'OK'. Ensure that when the attorney is initially engaging your services you determine their type and obtain the NAC number (if applicable).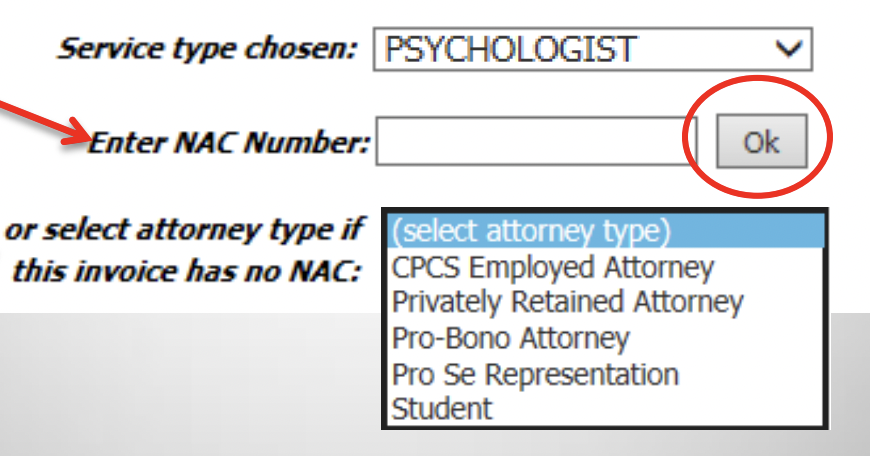 If you are certain that the attorney is employed by CPCS but is not in the list, please email us at vendorbills@publiccounsel.net.